Materials are the cornerstone of additive manufacturing as they can really make all the difference in terms of applications. Materials with superior physical properties have made it possible to increasingly use additive manufacturing for end-use applications, be it plastics, composites, metals or one of the many new innovative materials used in 3D printing such as food or cells. In this ranking we take a closer look at some of the most innovative materials that we saw at Formnext 2021. We're particularly focused on polymers as they appear to be taking the reins at the show this year in both filament and powder form. Take a look and see what you think of our picks, which we have listed below in no particular order!
Fabulous introduces two new industrial powders
After the "Safety and Security" range was presented a few months ago, which also includes the Bluecare material for the food industry, 3D printing powder manufacturer Fabulous is introducing two new PA11 materials that are compatible with powder bed technologies at Formnext 2021.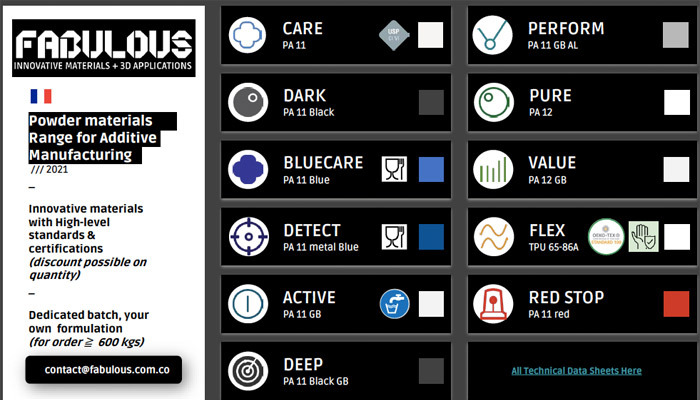 Building on its most recent patents, Fabulous enters the production of solution-colored powders, starting with "Red Stop", a red-colored thermoplastic for the production of easily recognizable security parts. The second material, called DETECT, is a navy blue magnetic powder that can be detected by X-rays and is intended for a number of sectors including the medical, nuclear, and food industries. At its booth 12.1-F38, Fabulous also invites visitors to rediscover BLUECARE, its powder that is certified for food contact in the European Union and validated by the FDA in the USA and has been specially developed for the food industry. Find out more at the Fabulous booth, F38 in hall 12.1.
Silicones for additive manufacturing
Elkem Silicones specializes in the manufacture of silicone and is particularly targeting the additive manufacturing market with its AMSil ™ and AMSil SILBIONE ™ product lines, which are compatible with Liquid Deposition Modeling technology, an extrusion process. At Formnext 2021 at booth 12.1 G14, it will present its innovative materials to meet the growing demand from manufacturers. The first line, the AMSil ™, was designed for the design of industrial applications, be it in the automotive, aerospace or even electronics industries. The second was developed for the medical sector and offers a durable and biocompatible silicone.
Note that Elkems Silicones for additive manufacturing have excellent thermal stability, good oxidation and UV resistance and compression set. They also have dielectric properties. Visit the Elkem booth, G14 in hall 12.1, or visit their website HERE to learn more.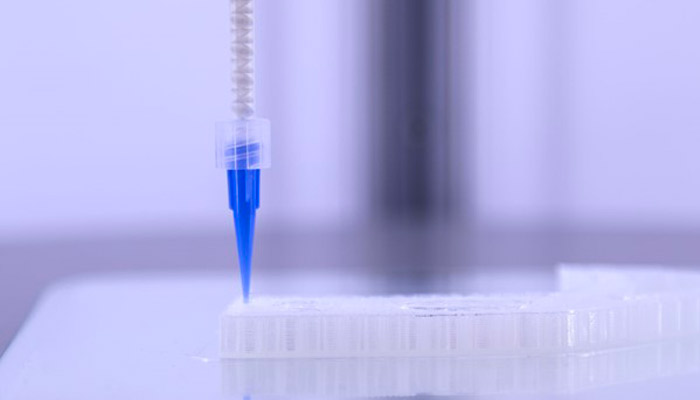 UpNano presents two innovative materials for optical applications
The Viennese startup UpNano is bringing two material innovations onto the additive manufacturing market: UpBlack and UpOpto. These are photopolymers that are compatible with the company's proprietary 2PP 3D printing process. For example, UpOpto is designed to enable printing of translucent parts, and UpBlack is intended to enable printing of non-translucent black parts. The latter has posed a challenge in 3D printing in the past due to the absorbent nature of black, with black resin causing difficulties with polymerization efficiency in the printing process. Using UpBlack with UpNano's NanoOne removes this barrier. In combination with UpOpto, both materials should be usable for optical, biological and medical applications. UpBlack can be used for the housing of optical devices while UpOpto can be used for optical lenses. UpOpto is also certified according to EN ISO 10993-5: 2009, which means that the material is not cytotoxic and biocompatible. Find out more about the materials below Stand G41 in hall 12.1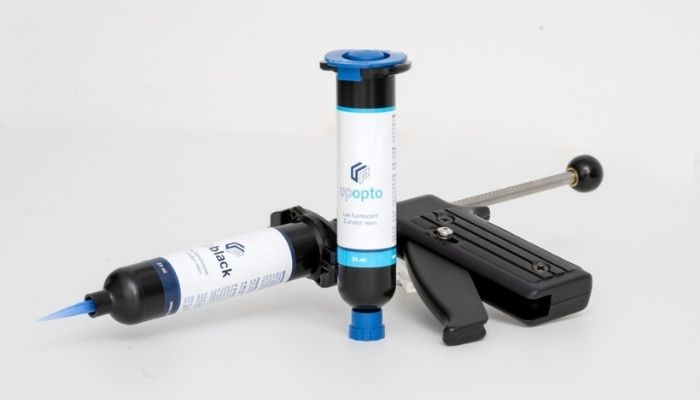 3D printing of injection molds with Somos® WaterShed AF.
Covestro, a German materials manufacturer, is also presenting a new resin for stereolithography at Formnext 2021. Due to its low viscosity, Somos® WaterShed AF is particularly suitable for the production of investment casting molds and other complex parts with a high level of detail, according to the manufacturer. Users also benefit from the high dimensional stability and the low moisture absorption of the material. According to Covestro, all of the materials in the Somos® WaterShed range have these properties, making them suitable for applications such as aerospace, transportation, energy and utilities. With the material series, the Leverkusen-based company is expanding its product range for 3D printing of injection molds. You can visit the Covestro booth at Formnext, they are open Stand C11 in hall 12.1.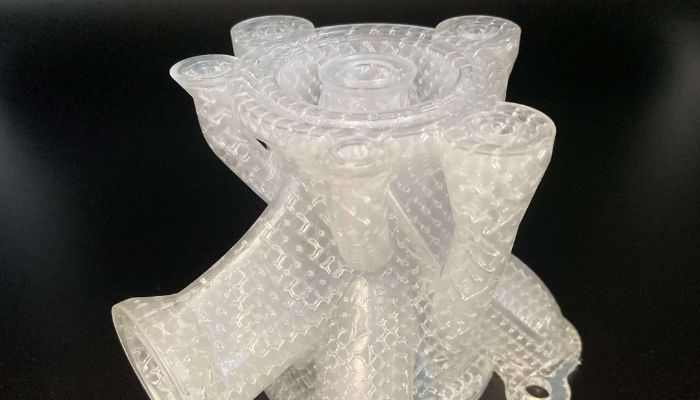 Sinterit PA11 carbon fiber for SLS
PA 11 carbon fiber positions itself as a biologically obtained powder composite material. This castor oil-based material from Sinterit is based on polyamide 11, which is reinforced with carbon fiber and thus offers improved performance and rigidity. In addition to the high thermal properties, this material is characterized by a high strength-to-weight ratio, which is ideal for use in areas such as automotive for motorsport parts or metal replacement parts as well as in aerospace models. In addition, the mechanical and thermal properties of this material are well suited for various medical applications such as prostheses. Due to the impact strength of PA 11 carbon fiber, it is one of the strongest and most versatile materials on the SLS powder market. Find out more about the material from the Polish manufacturer at Stand F09 in hall 12.1.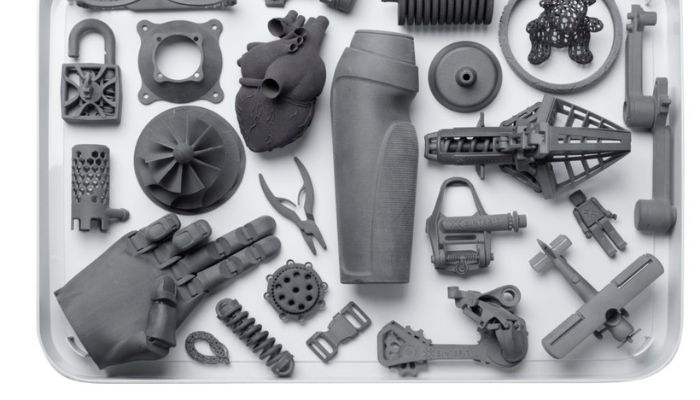 Lehvoss Group Sustainable high-performance thermoplastics
The Lehvoss Group has developed a range of sustainable thermoplastic 3D printing materials. The company's flagship materials with the addition "eco" in the product name, e.g. LUVOTECH® eco, are marketed as sustainable due to their significantly reduced CO2 footprint, as they are made from recycled polymers from post-production processes. These bespoke polymer materials offer superior technical performance based on PA6, PA66, PC / ABS and PEEK. You can find the Lehmoss Group at Stand G109 in hall 12.1.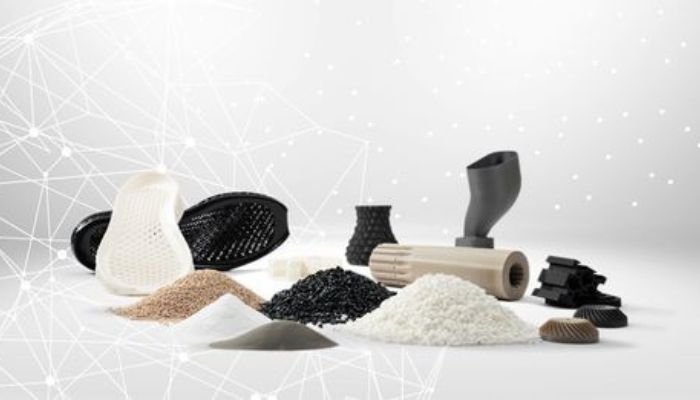 The latest photopolymers from Evonik
The latest photopolymers from Evonik for industrial 3D printing, INFINAM® RG 3101 L and INFINAM® FL 6300 L, will also be presented at Formnext for the first time this year. These ready-to-use materials are designed for rigid or flexible 3D applications and can be used with popular photopolymer 3D printing processes, including SLA and DLP. INFINAM® RG 3101 L has excellent impact and temperature resistance, so that parts made from it can be processed mechanically, as they remain unbreakable even under heavy use. INFINAM® FL 6300 L is now the first industrially suitable elastomer from the class of photopolymers with which users can produce highly flexible 3D objects with excellent material properties, which are essential for elastomers. You can see them for yourself below Stand C69 in hall 12.1 at Formnext.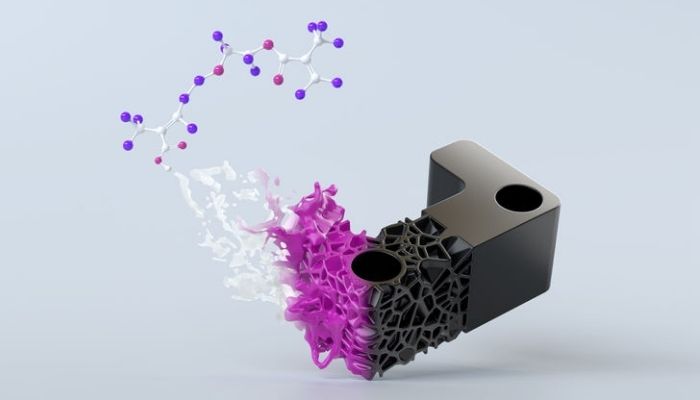 Industrial materials from Massivit3D
Israeli company Massivit 3D, known for its large format 3D printing systems, has also released two exciting new materials in preparation for Formnext 2021. The Dimengel 20-FR (DIM 20-FR) is the first flame-retardant, photopolymer gel developed for 3D printing, while the Dimengel 300 (DIM 300) offers high translucency. Both materials are designed to expand the applications for customers using Massivit machines, particularly the most recently launched Massivit 5000 printer. They are suitable for applications in many fields including architecture, aerospace, marine, Automobile and more. Convince yourself of the materials in Hall 12.1, Stand C119.
Arkema will present several new materials
The French chemical company Arkema also presented its latest materials for various 3D printing technologies at the fair. For UV curing, they have five new high performance custom formulations N3D-TOUGH784, HT511, N3D – MODEL115, IC163 and PRO22802 that will help customers in a variety of different industries. They also have a new line of ultra-low loss materials for advanced electronic applications including high frequency applications, PRO14729, PRO14730, and PRO14731. In addition to UV curing, they will also present the new SLS PEBAX powder, which as you may have guessed, was developed for SLS 3D printing. The partially bio-based thermoplastic elastomer has both strength, flexibility and elasticity, making it suitable for sports, medical and industrial applications. You can visit Arkema at Stand F119 in hall 12.1.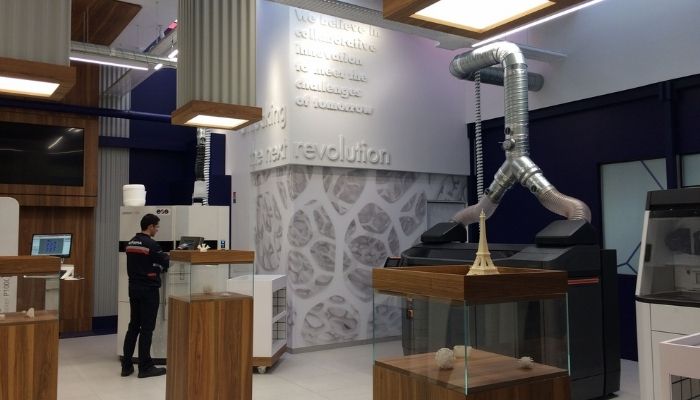 Were you able to see some of these materials at Formnext 2021? Let us know in a comment below or on ours Linkedin, Facebook, and Twitter Pages! Don't forget to sign up for our free weekly newsletter here, the latest 3D printing news delivered to your inbox! You can also find all of our videos on ours Youtube Channel.
* Cover picture credits: 3Dnatives