Senate probe requested into Marcos estate tax debt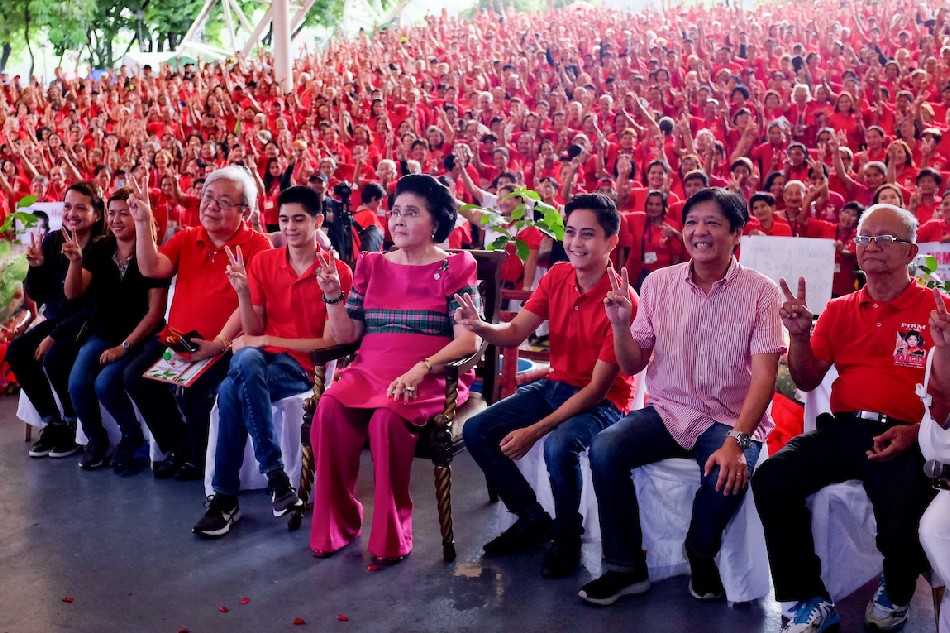 MANILA (UPDATE) — Sen. Aquilino "Koko" Pimentel III has called on the Senate to investigate the Bureau of Internal Revenue's (BIR) failure to collect estate tax debts from former dictator Ferdinand Marcos Sr.'s family.
In a resolution, Pimentel said there was an "urgent and urgent need for the Senate" to investigate why the government had failed to collect the Marcos family's P203 billion estate tax liability.
Pimentel said the debt payment could be used by the government to fund its proposed subsidies for sectors hit by rising petroleum product prices.
"There is no clear source of funding for these proposed subsidies and it is immediately apparent that the government would struggle to raise the much-needed funds to support these social relief measures," Pimentel said.
He was referring to the government's plan to give poor Filipino families 200 pesos a month for a full year and the Labor Department's proposed 24 billion pesos subsidy for minimum wage earners.
"The payment of the estate tax liability of more or less P203.819 billion by the heirs of Ferdinand E. Marcos in favor of the government … would be more than enough to fund these proposed subsidies," he said.
Last week Treasury Secretary Carlos Dominguez said the Bureau of Internal Revenue is trying to collect the debt payment from the Marcos family.
Sen. Imee Marcos said her family is ready to pay their debts while questioning the timing of the matter.
The dictator's son and namesake, commonly known as Bongbong, is running for president in the May 9 elections.
Bongbong's spokesman, attorney Vic Rodriguez, previously claimed the tax case was still pending. However, a Supreme Court ruling showed that the Marcoses' P23 billion estate tax assessment was "final and enforceable".
Pimentel heads the PDP-Laban faction, allied with the PROMDI party, which supports Senator Manny Pacquiao's presidential candidacy. Another PDP Laban faction led by Energy Sec. Alfonso Cusi supports Marcos Jr.
Meanwhile, retired Supreme Court Justice Antonio Carpio reiterated his warning that if Bongbong wins, the government will no longer be able to collect inheritance taxes.
"The president controls the entire executive branch, he can reverse its decision … or he can forestall it. He can choose to be that official, so wala ka talagang magagawa (you can't actually do anything)," Carpio said.
Because the BIR commissioner is a presidential-appointed officer, he can be fired at any time, the former SC Attorney General said.
He also again dismissed claims from Marcos' camp that the probate case was still pending.
"They tell lies, blatant lies, just because they don't want to pay. How much more if they are in power to pay)," he said in a news conference on Sunday.
Carpio also said collecting the Marcos family's inheritance tax now rests with the political will of the executive branch, not the judiciary.
Bongbong is also to be sued for its tax evasion.
"From 1999 the ball was in the executive. Wala na sa judiciary. Also dapat collection nalang, ginawa na ng justicary ang dapat gawin nila (all that's left is debt collection, the judiciary has already done its part)," he said .
Carpio also said Marcos showed moral depravity by not paying inheritance taxes.
SIMILAR VIDEO